W.I.L.D. V.I.P. MEN AND WOMEN: "LEADERS IN LUXURY DESIGN" SUMMER CELEBRATION EVENT
June 29, 2022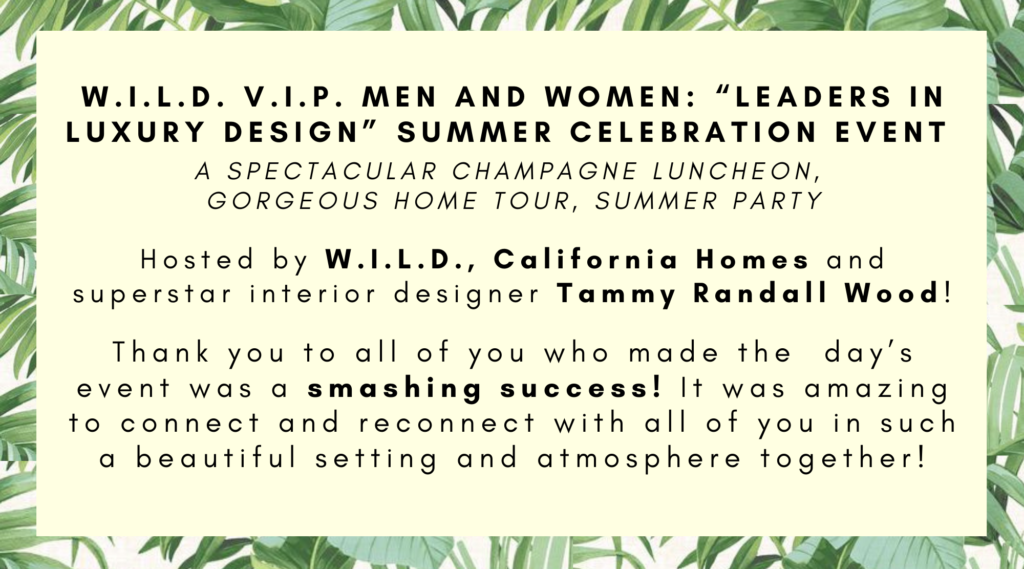 So many wonderful connections were made on this day… we are certain, the ripple effects of those benefits will continue on and on in the ever expanding circle of our creative community. Thank you for bringing your fantastic energy and enthusiasm!
Please enjoy the event photos below!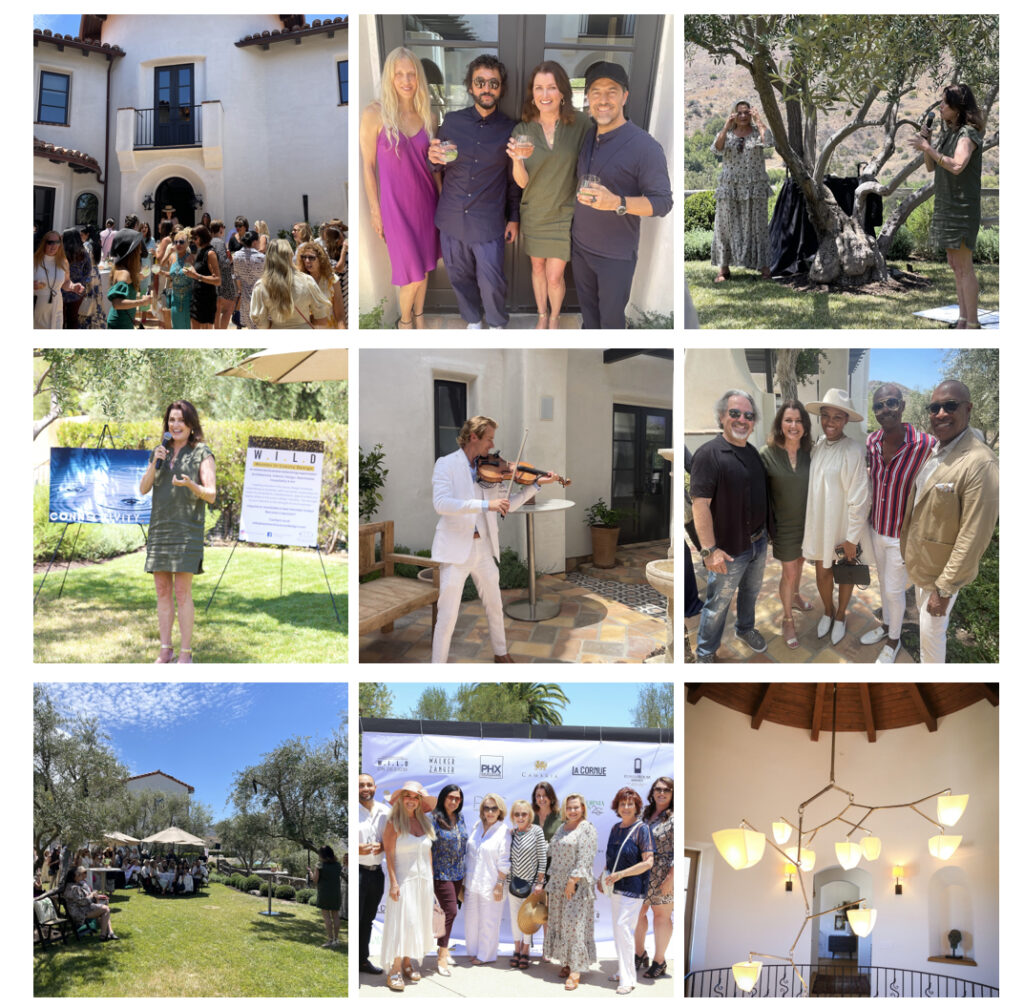 Thank you Tammy for hosting us in your beautiful home!
This home is currently featured in the June issue of House Beautiful!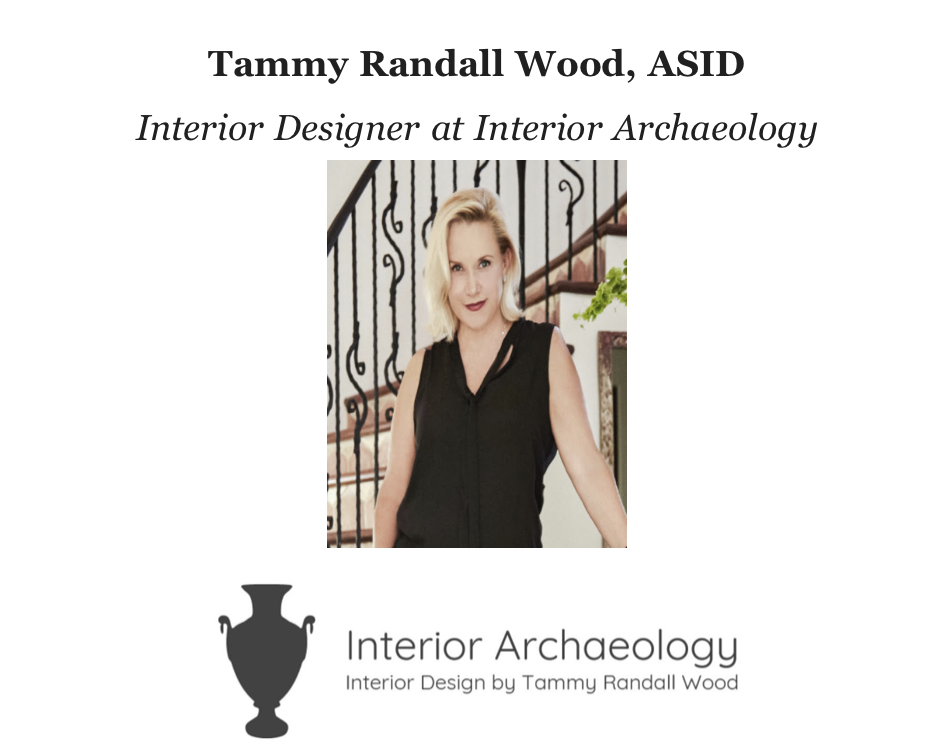 Special thank you to Erik Peterson of PHX Architecture and W.I.L.D. Participating Sponsor! Also our deepest gratitude to Summer Kath of Cambria and the entire team for the beautiful Cambria high-top tables and support as our W.I.L.D. sponsor!

Thank you to our wonderful event sponsor and media partner California Homes who covered our event! Our event will be featured in their next issue, stay tuned!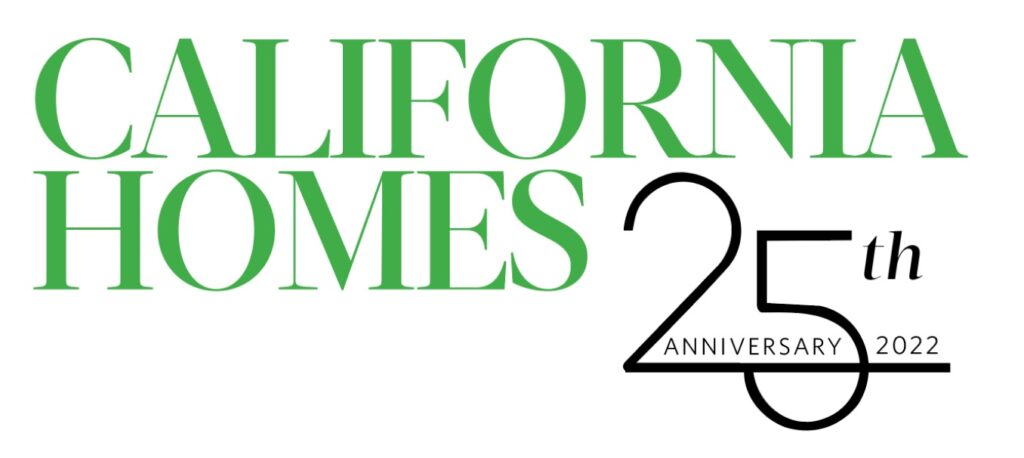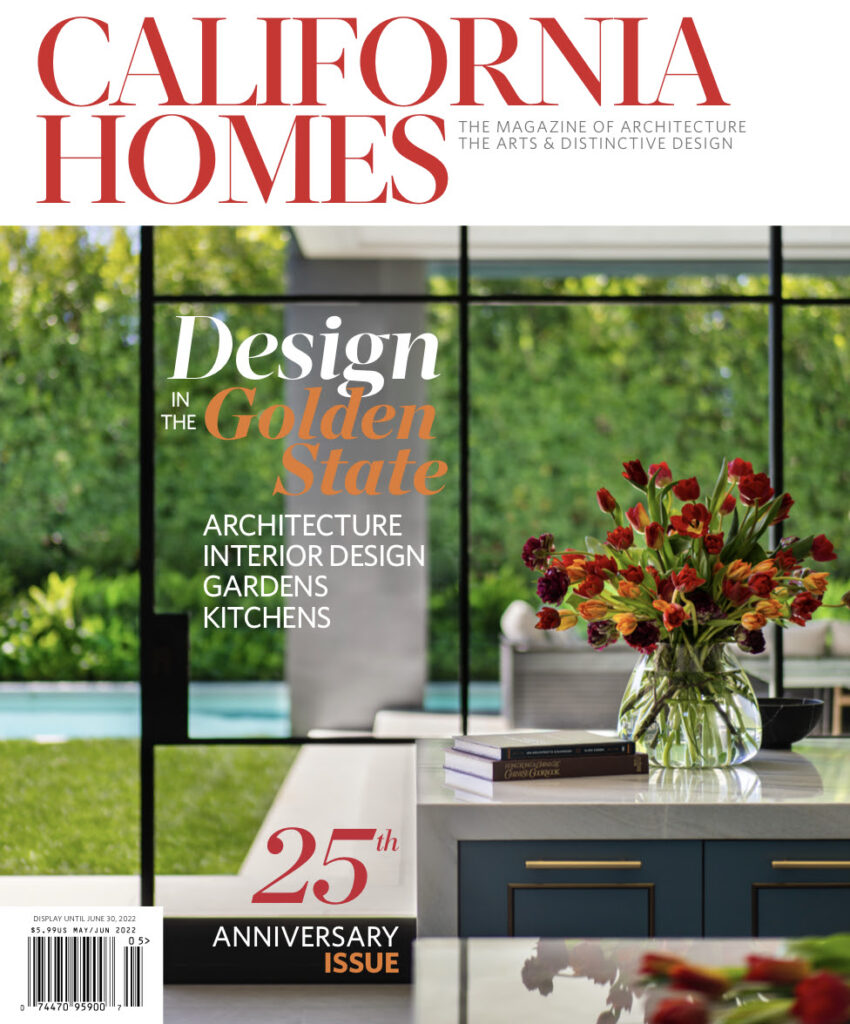 Thank you so much to our co-hosts and newest W.I.L.D. Sponsors at this event, Zellij Gallery, Walker Zanger, and La Cornue! Tammy's spectacular home showcases their beautiful project and designs wonderfully!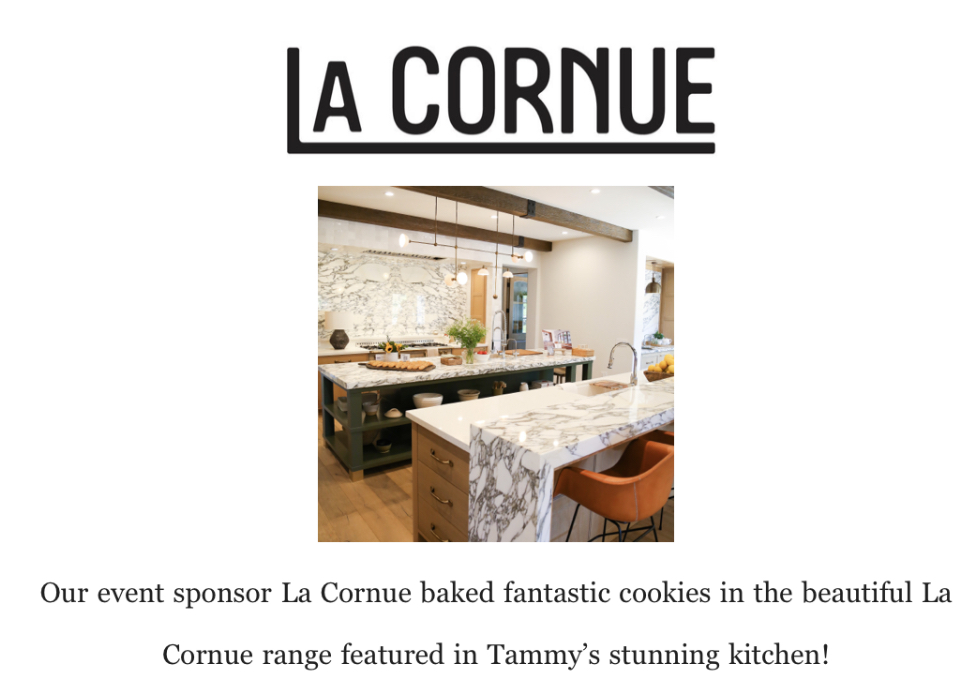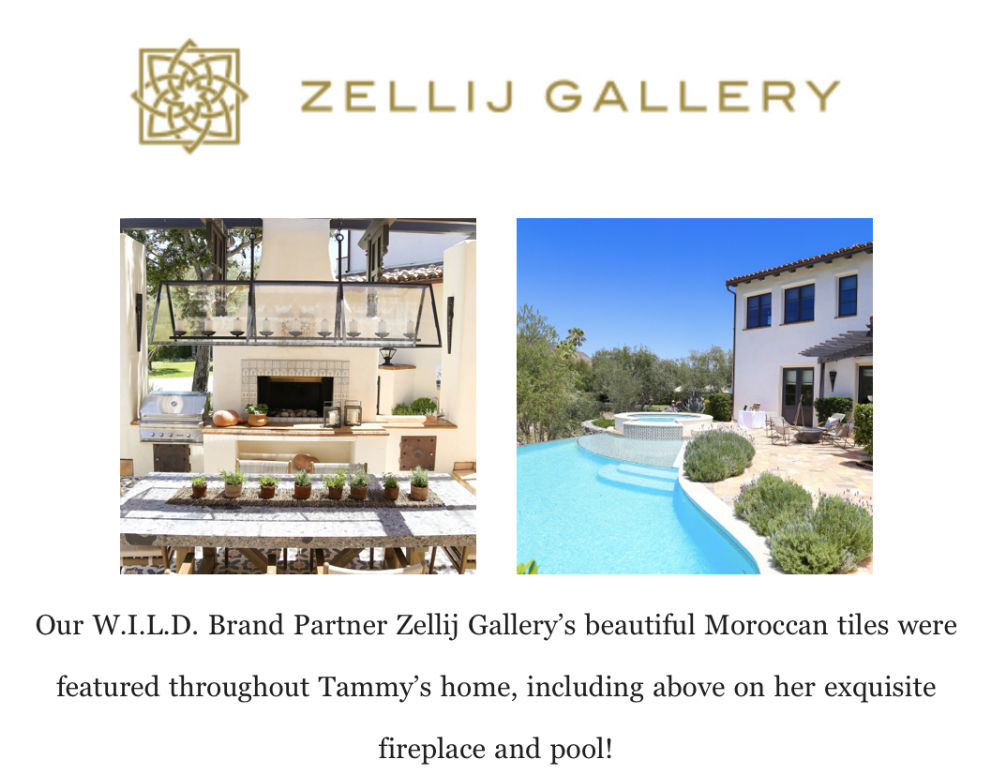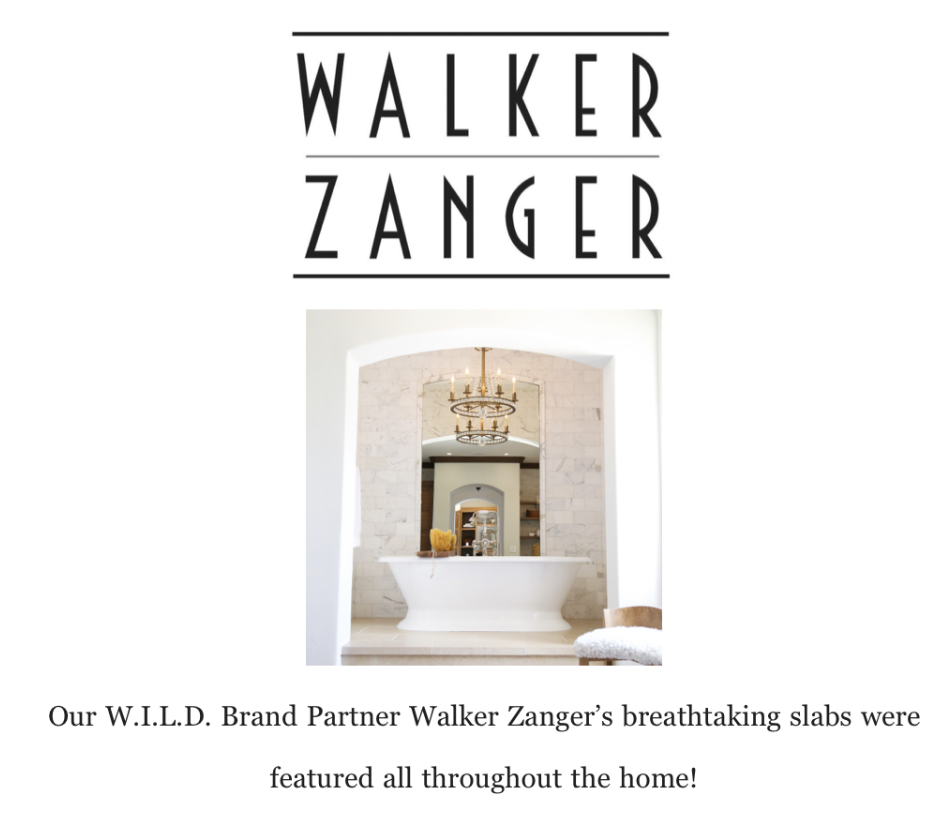 W.I.L.D. SPRING CELEBRATION EVENT
April 26, 2022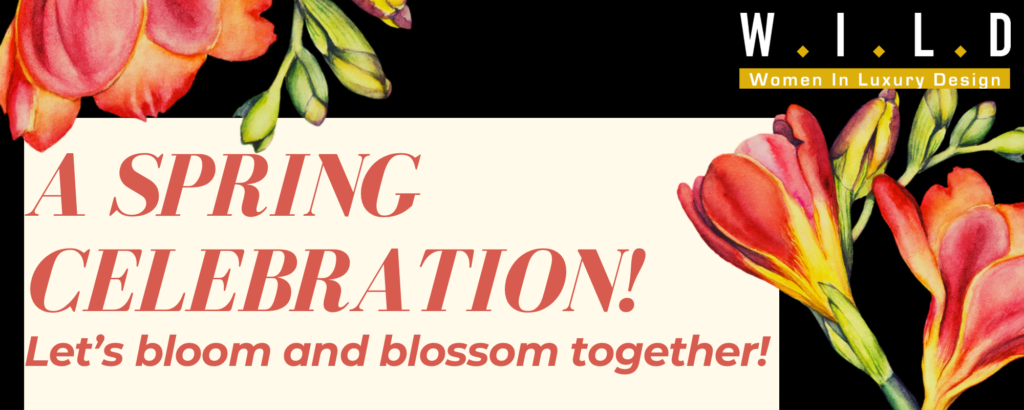 Thank you fabulous W.I.L.D. Women!
We are so grateful to you all.
It was so fabulous to see you and connect IN PERSON again!
You bring enthusiastic, outgoing, fabulous energy to our W.I.L.D. Events and our community. You are the reason for W.I.L.D., and why we do what we do at W.I.L.D!
Thank you, we are so thankful!
We will continue to network on purpose with the purpose of expanding the circle of connections, community, opportunity and business relationships in the Luxury Design Industry!
So much fun!
And so much more to come soon and all year!
For those of you that were there, enjoy the photos below, and for those of you that were unable to attend we will see you all at our next event!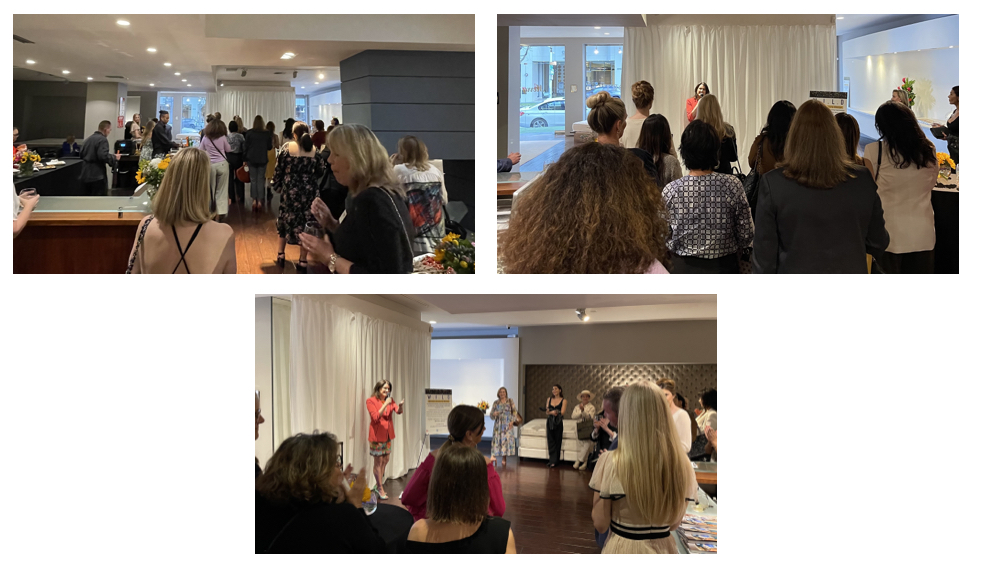 A special thank you to Custom Comfort Mattress, Dear Gary Trudell, Isla Schmidt and Hanna for graciously hosting us for this event in your beautiful showroom, and to Isla for all you do!
We are so very grateful!
We had some lovely gift give away winners.. Leslie Dellie-Venneri won the Custom Comfort $500 gift certificate!
And Teale Hathaway won one of the stunning floral arrangements by French Florist!
And thank you to Jo Campbell Fuji of Aspire Magazine!
We've included some photos here for you to enjoy!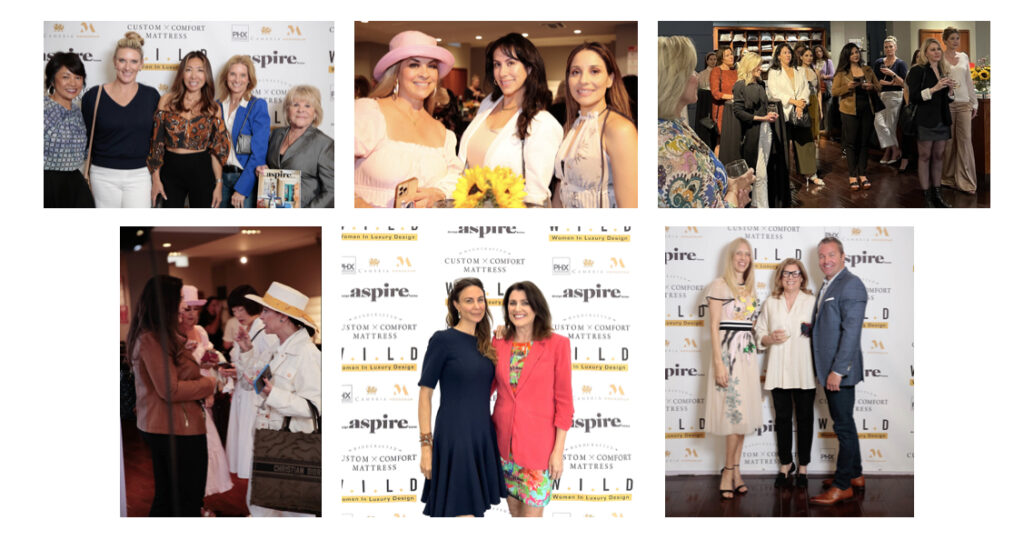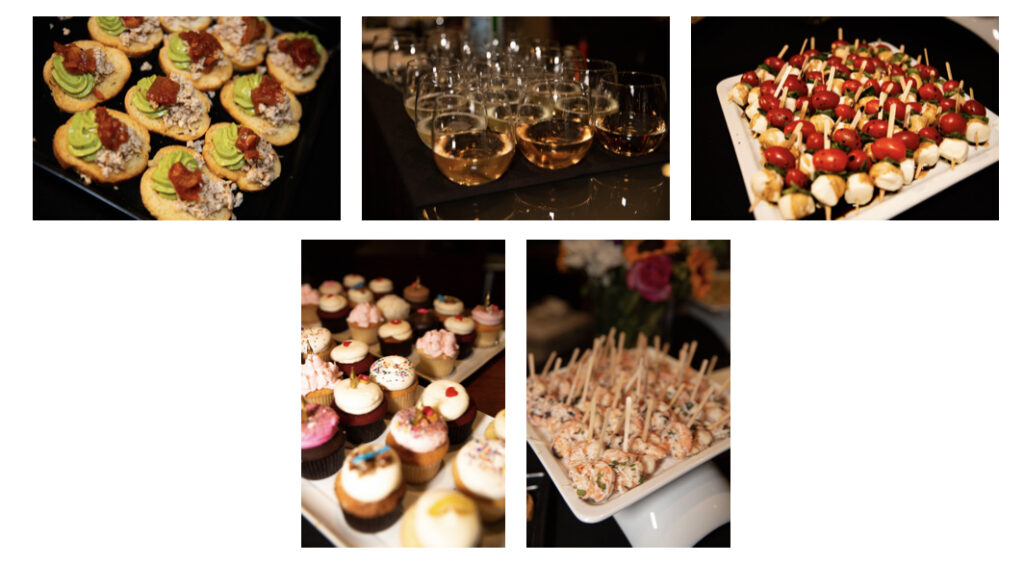 Walker Zanger Press Release
W.I.L.D. NEWSLETTER – MAY 10, 2022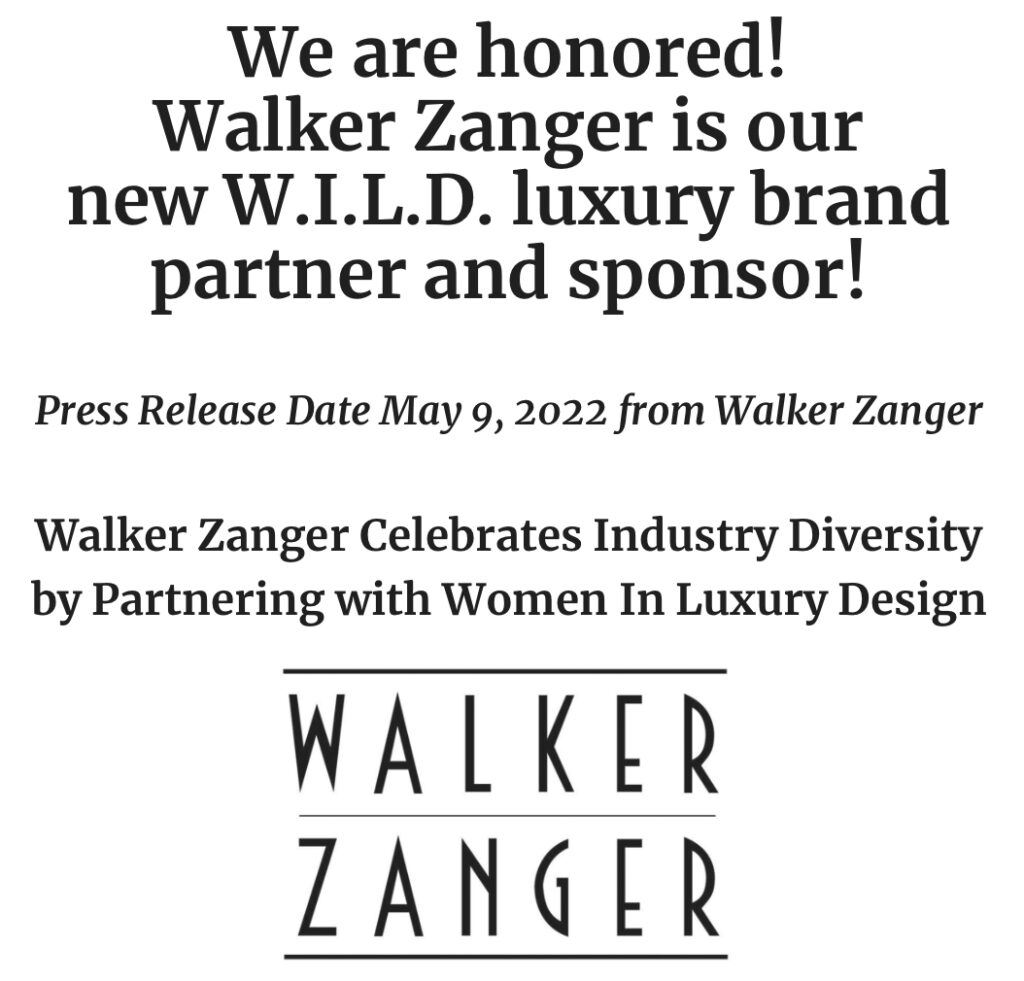 The original American stone and tile company, Walker Zanger, has partnered with business networking group Women In Luxury Design (W.I.L.D.) to co-host their 2022 event.

Wanting to give back and promote a culture of women empowerment, Walker Zanger has proudly established a partnership with W.I.L.D. to help encourage and build quality business connections among women to increase their power and equality in the corporate world. The brand wholly believes in diversity and inclusion as pillars for building better 
businesses and support communities around it.
The company knows a thing or two about the power of women in the luxury design industry, as it and its parent company, Mosaic Companies, have not shied away from employing a host of influential women at all levels of the company, notably Suzi Portugal – Vice President of Design and Sourcing.
"Women have long been a driving force in the industry, but for long have had their contributions minimized. However, in recent years, women have been increasingly recognized for their impact on luxury design, which is long due.  In a way, partnering with the Woman in Luxury Design is our way of paying tribute to the trailblazers while also supporting this incredible transformation." According to Walker Zanger's parent firm, Mosaic Companies, Sr. Marketing Director Nauro Rezende Jr.
The event, hosted by Jennifer Convy, TV host, producer and design extraordinaire, will happen on June 29th in Los Angeles, CA.
About Walker Zanger
Walker Zanger is North America's most beloved high-end brand in slabs and tiles. For over 70 years, the company has helped design-trade professionals and homeowners realize their boldest design dreams with the most unique, original, and thought-provoking surface materials. Walker Zanger has quickly become a go-to expert in the industry and is often the first to discover new materials, styles, innovations, and specialty surface products. Rooted in natural stone slab design, the company continues to push the boundaries of possibility, including recent introductions of cutting-edge materials like recycled glass slabs and thinner-than-stone porcelain slabs that emulate natural marble veining. Today, the company carries on the innovative spirit with equal passion in its curated showrooms and slab galleries and authorizes dealers nationwide.
To learn more about Walker Zanger, please visit www.walkerzanger.com.
About Women In Luxury Design
Women In Luxury Design is a membership comprised of the leading women in luxury design/build industries. The group is based in Los Angeles, with membership and sponsors spanning the globe. As a leading networking group in the luxury design industry. "Leading women in the luxury design business, networking on purpose, with a purpose, expanding the circle of connections, collaborations, opportunities, and relationships in the luxury design industry. The strength of your network is the strength of your business." https://womeninluxurydesign.com/
WESTWEEK 2022 RECAP & PHOTOS
April 10, 2022
PDC WestWeek was a huge success!
Thank you to all of our participants and speakers!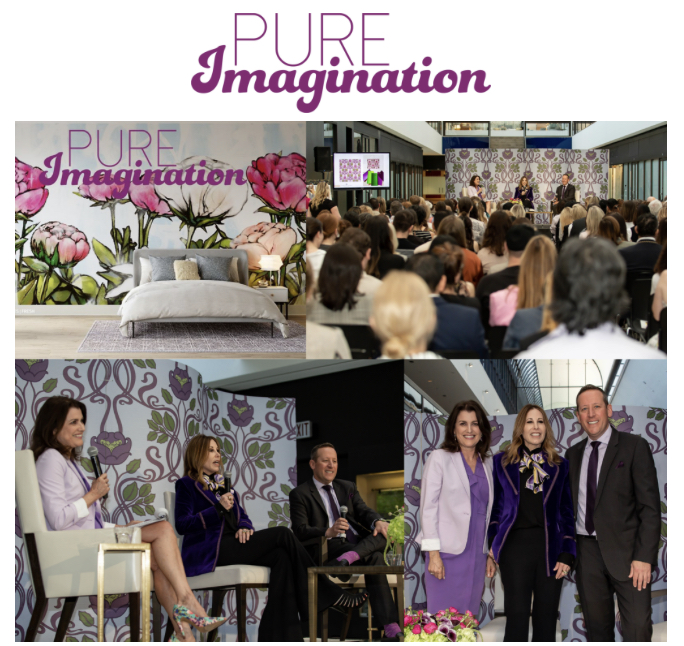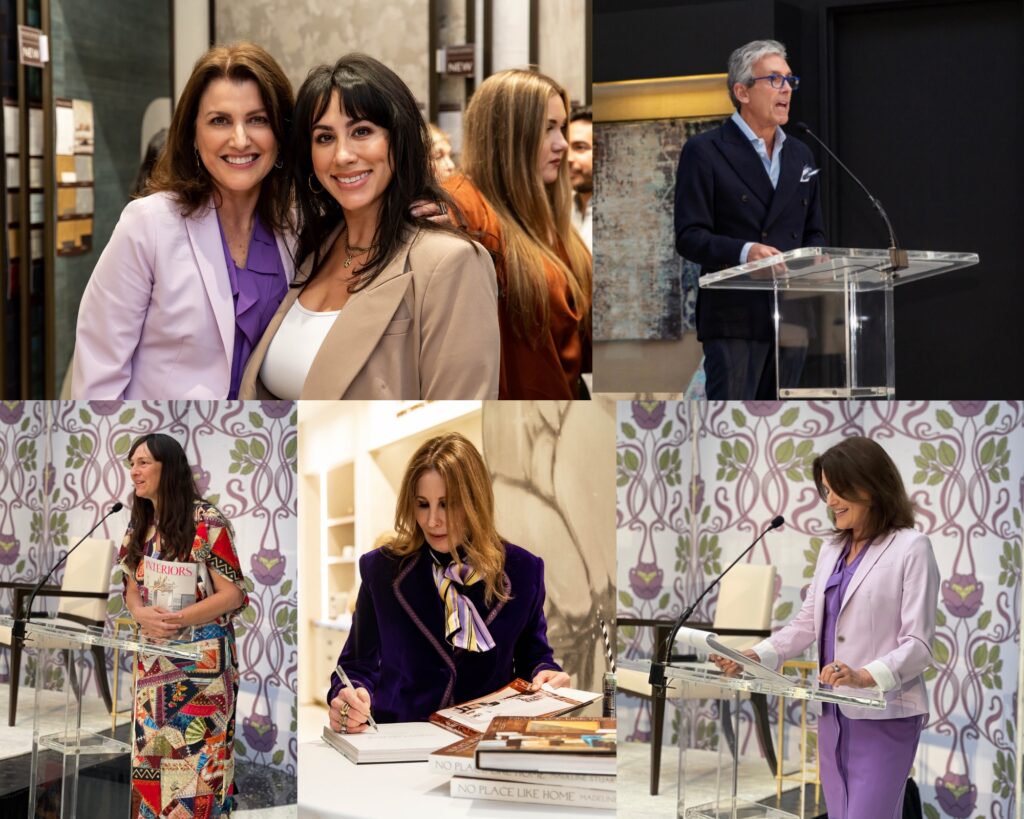 Thank you to our superstar keynote speakers, Madeline Stuart, AD 100, ELLE DECOR A-List Designer, and Phillip Bershad, President of Phillip Jeffries! And a huge thank you to our very own Erika Heet, a fellow W.I.L.D. Women, and Editor in Chief of Interiors Magazine, for the special introduction! Finally our deepest gratitude to Charles Cohen, Owner of the Pacific Design Center, for the lovely introduction, and a huge thank you to Maria Hughes, Director of Digital Marketing, for making the entire day possible!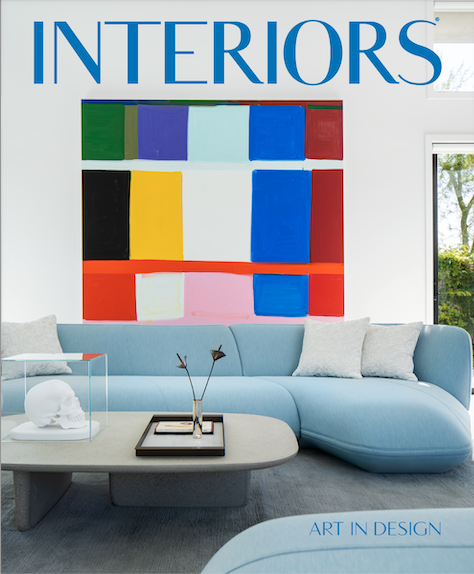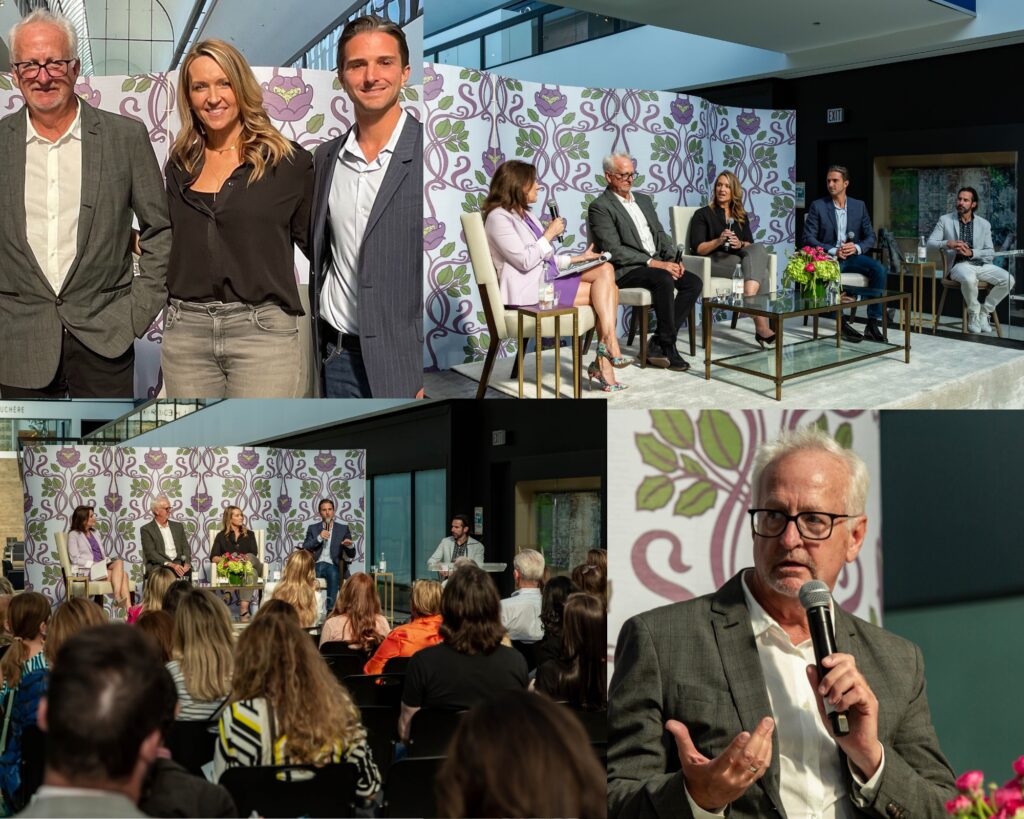 Thank you to our keynote speakers Douglas Burdge, AIA, Founder of Burdge Architects, Jennifer Hoppel, AIA, President Burdge Architects, and Scott Morris, Developer, Crown Pointe Estates for a riveting panel regarding the MariSol Zero Series! Our deepest thanks to Chris Gialanella, Group Publisher of Modern Luxury for the special introduction! A special thank you to Euro Concepts for sponsoring the panel and hosting our wonderful reception!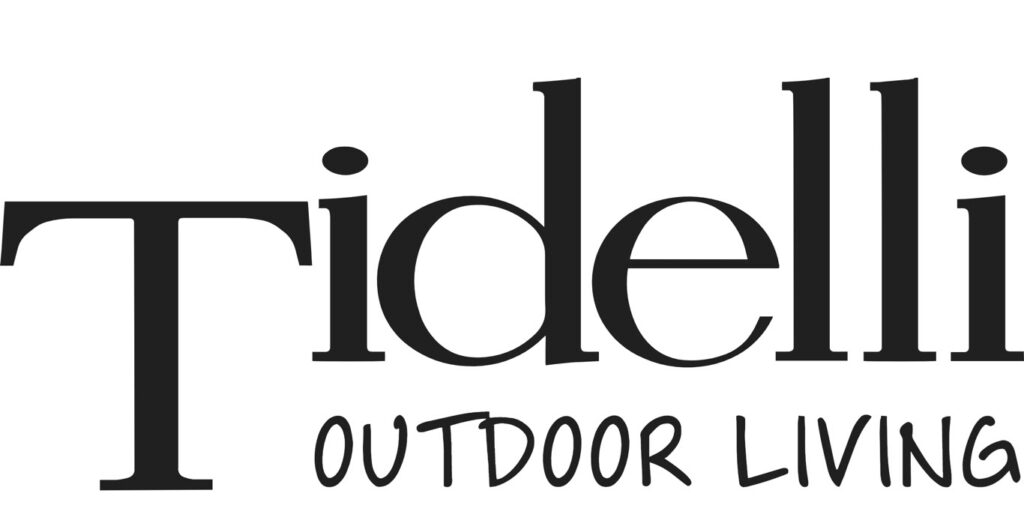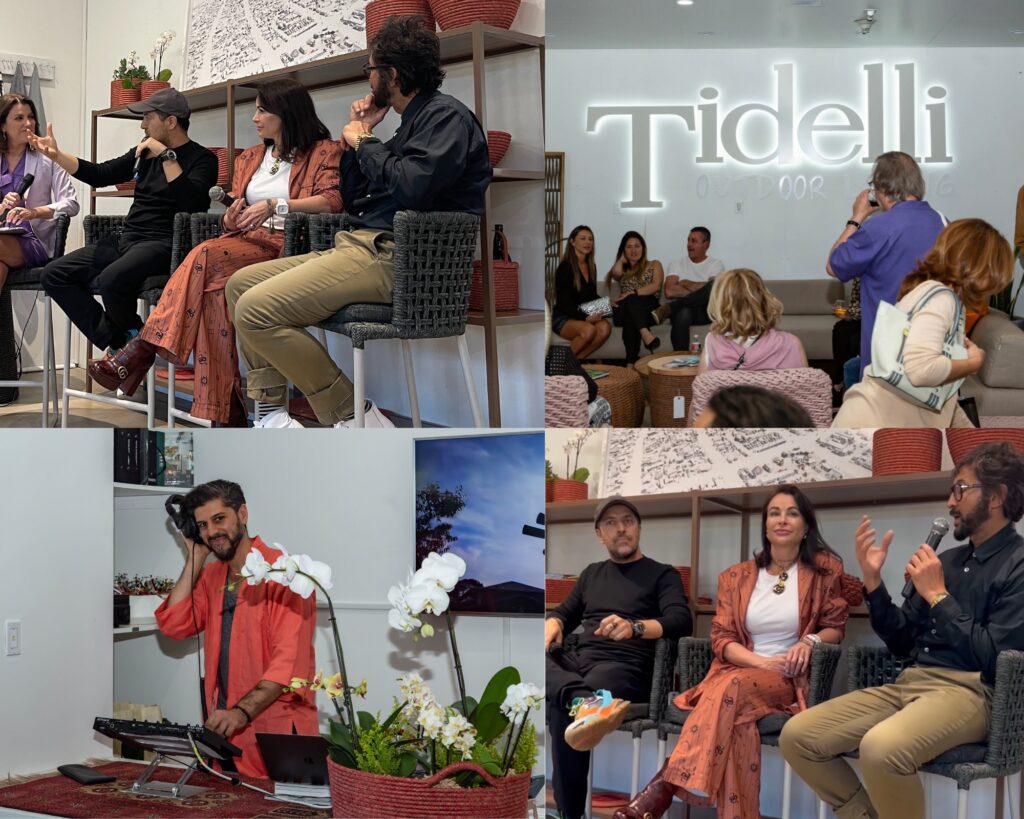 And, our final panel and closing party of the day "Tidelli: Global Success and Cultural Collaborations" was beyond inspiring! Thank you to Erika Santos, Director of Style for Tidelli, and superstar designers Cesar Geraldo and Sami Hayek! And a special thank you to California Homes!